As we live with the philosophy to Rise for Good, Care for our beneficiaries especially, our country's youth has become an integral part of our thought when we work within our Projects. With the sentiment of Care towards the millions of youth wanting to make a career, care for the parents of such youth who are struggling (especially in COVID times) yet wanting their young ones to be able to dream and make a living, PULSE is back again!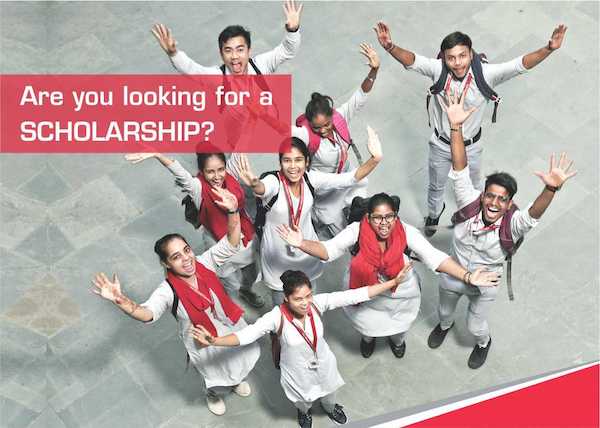 This is the third edition of PULSE, a CSR initiative of Tech Mahindra Foundation, to award paramedical aspirants scholarships for the healthcare courses at the SMART Academies for Healthcare. The scholarship test is designed to reach out and award in a neutral manner to youth from diverse socio-economic backgrounds to pursue full-time studies. This year, PULSE is aimed to help over 50 needy and deserving youth across the country.
PULSE 2021 – Who can apply?
The PULSE Scholarship is applicable only for the students who have passed/appearing for their Class 12 exam. At Tech Mahindra SMART Academies for Healthcare, we encourage people from all genders and orientations, and individuals with disabilities, to apply. This scholarship is funded by the Foundation and is meant to provide a platform to give wings to the dreams of healthcare aspirants. The last date to apply for PULSE is 30 September 2021.
How to get a PULSE Scholarship?
To qualify for PULSE 2021, you need to follow these simple steps:
Step 1:

Register for PULSE for free. Visit the official PULSE page and fill up the registration form – 

http://bit.ly/31n6pZQ




You may check out the paper pattern right after registration. 

Step 2:

Give the Entrance Test on the 9

th

of October. It will be a one-hour test within the premises of our Tech Mahindra SMART Academies of Healthcare, based out of New Delhi, Mohali, Mumbai, and Pune. 

Step 3:

Appear for the Personal Interview (PI) round. Based on your performance in the test, the top-scoring candidates will be shortlisted for a PI Round. The final scores will be determined based on their combined scores in the test and the PI rounds.

Step 4

: Avail the scholarship and enrol for the course.
If you can spare a minute, then watch this video to know more. 
Student Testimonial – PULSE Scholarship Winner from previous year
When I came to this Academy, I was very excited to be a part of it.
I was raised by a single mother. My father passed away due to cancer, so I was also very apprehensive about my mother's burden to pay fees for my course.
That's when I came to know about the PULSE scholarship test which would give an opportunity to the students and their families to reduce the financial burden and some relaxations of fees in the course structures. I attempted the exam and got selected among 200 students. My family was very happy. I think such exams should be encouraged to give advantage to the needy students who want to gain knowledge. I am very happy to be a part of this Academy.
Isha Ansari
DCT Batch 1, SMART Academy for Healthcare, Mohali
Tech Mahindra Foundation also offers scholarships for the Digital Technologies and Logistics courses at the Tech Mahindra SMART Academies. To know more about the scholarships, aspirants can click here. We sincerely hope that aspiring youth will benefit out of this scholarship offered by Tech Mahindra Foundation.
Good luck and make the most!!