The global pandemic has caused a tectonic shift in the logistics and supply chain industry. The role of the industry saw more significance around the world.  Coming to the Indian market, logistics and supply chain management were deservedly deemed as 'essential services' making people realise the inherent significance of this industry. The changing face of the industry and the dynamic times have resulted in unprecedented growth. The good news is that efforts are being continuously made to fill the gaps in the logistics and supply chain sector.  These efforts have led to an increased demand for skilled professionals in the sector.
Due to the imposed lockdown across the country, manufacturers and businessmen became aware of their level of vulnerability without the strong support of a well-established and smooth supply network. To facilitate a robust supply chain management system, most businesses and industries have made plans to hire personnel at every level. They are now tapping into the biggest asset that they have, their employees.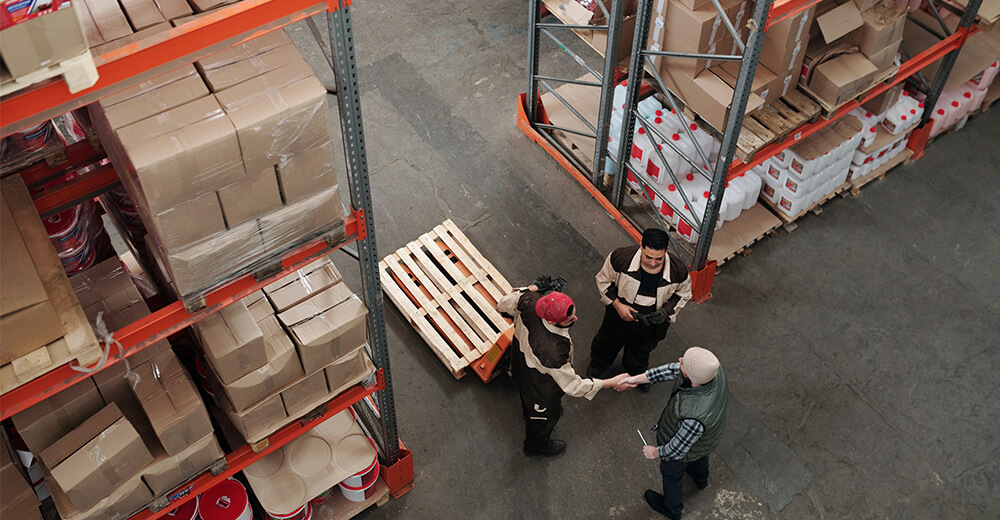 The pandemic has served an opportunity for key industry players to bring focus on advancing their traditional methodologies and make logistics and supply chain management future-ready. Here's how the mandate could look:
Digitized & Collaborative
Companies worldwide have understood that there is a need to transform into a super-fast, super-connected and collaborative mode thereby enabling smooth functioning in the sector. Digital is the only way to go. Digitalization will help optimize processes and performance in freight management and port operations. Warehouse automation will increase productivity balancing out the cost pressures in the industry. According to analysts, the logistical landscape will see massive investments, end to end connectivity and innovations in technology making the industry adept in the times to come. 
The logistics market in India is forecasted to grow at a Compound annual growth rate (CAGR) of 10.5% between 2019 and 2025.
This means that newer players and logistics start-ups will be encouraged with the advent of e-commerce bringing a new impetus to an already highly recognized industry.
Competent workforce
Even a highly automated logistics and supply chain system cannot thrive without an abled and highly-skilled workforce. The growth of the industry coupled with its pertinent restructuring will cause companies to actively find trained and skilled personnel to become flag-bearers of this inevitable change. The younger generation will have to be technically sound and filled with innovative ideas to solve the present and future problem areas of the sector. With a spike in employment opportunities, many are sure to choose this as a career.
Preparing for Disruption
The pandemic's most eye-opening disclosure was that even the most experienced players are not prepared enough for a disaster or emergency that can cause possible disruption in the supply chain. They will have to employ people who are skilled and can aid technological development to make sure a seamless process can be carried out.
A Career in Logistics and Supply Chain Management
The industry's uplift and accelerated growth have given rise to many job opportunities in the sector. Given all the industry insights and trends, the future looks promising for the logistics and supply chain industry. The influx of new and transformed modus operandi will call for an upward trend in employment opportunities as well.
Management Experts think that there is a lot of scope for supply chain management (SCM) in India due to rising uncertainty of networks, globalized businesses, increasing in product variety and shortening of product life cycles. There is also a need to address the changing emotions and expectations of the customers. This will result in various opportunities for those who want to choose

logistics and supply chain management as a career.

With a focus on hiring skilled personnel especially in the entry-level and middle-level management, there will be a need for professional courses and expertise will increase.

Being technologically adept will be another requirement to sustain a career in the field.

Logistics and supply chain management companies will also begin to recognize digital technologies as a viable means to conduct business.

Therefore, a course in logistics management and digital technology will help you stand out from the other candidates. 

Since digitization will shrink the global distances in a sense, overseas opportunities will also be plenty for those who are able, skilled and have acquired professional knowledge.
Jobs Opportunities
Warehouse Operations Executive

Transportation Executive

Customer Service Executive

Purchase Executive

Master Production Scheduler

Fulfilment Executive

Supply Chain Executive

Supply Chain Analyst

Inventory/Materials Planner

International Logistics Executive

Documentation Executive

Logistics Coordinator

Shipping Coordinator
Courses at Smart Academy
The Logistics and Supply Chain Management course at Tech Mahindra SMART Academy will equip you with the right mix of theoretical and practical knowledge to make a successful career in the field. Tech Mahindra SMART Academy for Logistics & Supply Chain Management, Visakhapatnam uses the best of technology with the latest software, computer labs and smart classrooms to prepare aspirants to become the right fit for companies across the globe. The curriculum of Logistics and Supply Chain Management Education offers exposure to critical aspects such as transportation management, lean chain, strategic sourcing, warehousing, and performance-based logistics, constraints management, supply chain network design, and demand management. With this course, you can explore various job opportunities.
The time for reflection and introspection has come for this industry, with most of its potential still remaining to be tapped. A new way of thinking and working will bring a new wave of expansion in the logistics and supply chain industry. With the rising demand for skilled personnel in the industry, it is just the right time to get the right education in the field and choose this career path.