Holistic concept of health begins with mental health
Let it begin with you…
Nursing is an integral part of the healthcare system that incorporates healthcare services to physically ill, mentally ill and disabled people of all ages in healthcare and community settings. A nurse is a person who is trained to take care of these sick people. It is rightly said, when a person decides to become a nurse, he/she takes the most important decision of his/her life. A nurse chooses to dedicate herself to the care of others.
Nursing practice is composed of a wide variety of roles and responsibilities necessary to meet the healthcare needs of society. They are case managers, helping patients to make healthcare choices and develop plans of care. They are patient educators who focus on preventive, promotive, curative and rehabilitative aspects in a multitude of settings outside hospitals. They are the true leaders, always identifying ways for their practice to improve. As nurses involved the most direct patient care, they have much influence on important treatment decisions. Nurses perform all these key responsibilities with great dedication and compassion.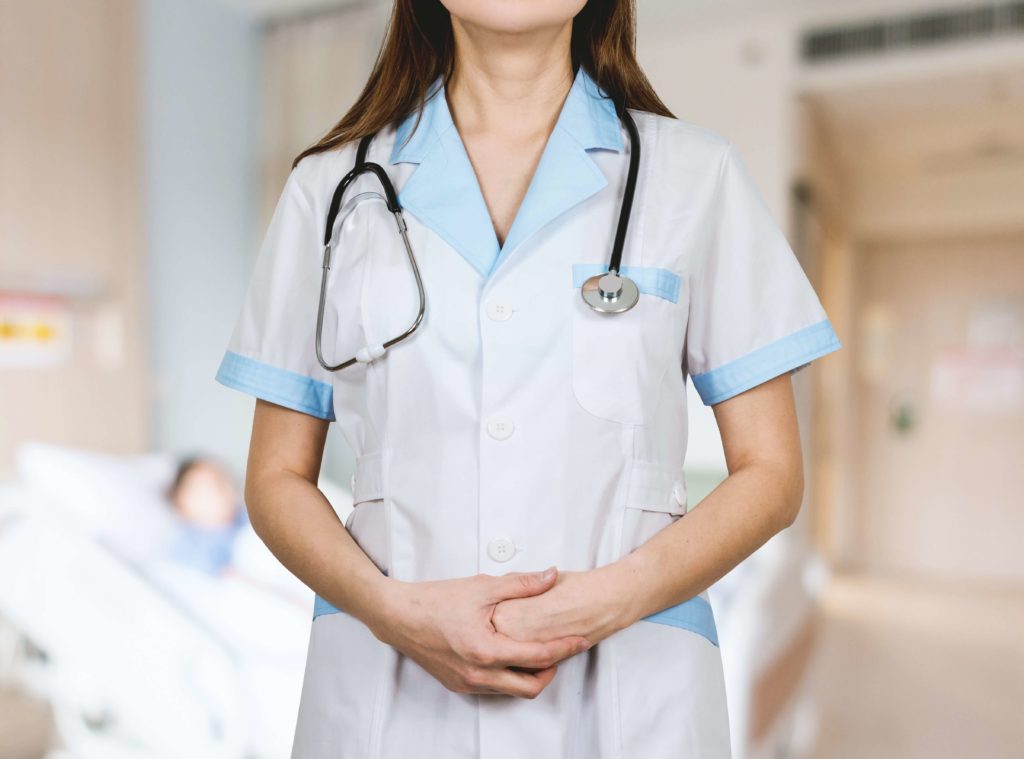 Self-Healthcare Tips for Nurses
Healthcare is a demanding field and it's not always easy to overcome stress and the emotional baggage that comes with the job. In today's fast-paced society they are exposed to high levels of pressure and stress due to the nature of work they perform, nurses are also burdened with certain factors like under-staffing, inadequate resources, working in unfamiliar areas, lack of administrative rewards, under utilization of talents and abilities, rotating shift, constantly having to put the needs of the others before one's own. As a result, it is becoming a challenge for the nurses to take care of their health and be healthy. So to make their work easy here are some of the tips and tricks that a nurse can utilize to keep herself healthy and fit.
1. Plan for self-care
Prepare a plan for self-care and stick to it. A self-care plan helps to enhance the health, manage stress and give enough energy to get through the work and personal commitments. Look for the areas where you need to set limits on time and make sure that to stick by them.

2. Draw off for a day
Take a day off in a week to stay completely offline; it might be good to just turn off the mobiles, laptops, or TV for a day or two, and engage with your friends and family around you. This gives time to socialize in real world, feel free without getting distracted and enjoy the life in a better way.
3. Engage in a hobby
Find something you are good at outside of work; whether it's dancing, knitting, playing a sport, writing, singing or playing a musical instrument, all of these things can help enrich your life; volunteering can also be a great way to spend your time while giving back to your community or others in need of help, these activities are de-stressing as well as demonstrate patience, practice, persistence, persuasion and discipline.
4. Meditate
Even if it's just for a few minutes, meditation can calm your mind and ease anxious, negative thoughts; it's even been proven that meditation before bed can help the body to relax and sleep better. It will expand your sense of well-being and slow the fluctuations of your mind.
5. Have a 'ME day'
Plan a day where you have no responsibilities, no work. A day that's all for you. relax, eat, watch TV, and be lazy. Do the things you want to do and enjoy. ME days are great and help you relax any way you want to.
6. Focus on nutrition
It is well said "one cannot think well, work well, and sleep well, if you have not dined well." Food is fuel for your body. So keep your body fully charged by having a well-balanced diet with plenty of fluid on time.
7. Learn to say NO
If your schedule is pre-planned or you have an overloaded schedule, your first concern should be your health, otherwise it will be difficult for you to take care of your patients properly. And if you can't help out, say no firmly yet in a polite manner that makes your boundaries clear.
8. Exercise daily or do yoga
Performing exercise or yoga daily will help to build strength, awareness and harmony in your mind and body. This will help to ease stress and promote relaxation. So spare at least 20 minutes a day out of your busy schedule to do exercise or yoga.
9. Spend quality time with family, friends, and colleagues
Spending time with your relatives can help nurture positive behaviour, create a sense of belonging, it gives you some priceless memories. Find someone with whom you can share your feelings. Give a hug to loved ones to get emotional comfort.
10. Make sure to get adequate breaks
Working for 6, 8 or even 12 hours without eating or sitting would make you belligerent after a while. So working with breaks can give you better productivity and concentration.
Nursing is hard work mentally and physically and more technically challenging than ever. It is for good reason nurses take pride and satisfaction in their work. They are very passionate about their profession. They are privileged and an honoured to serve their patients during the most difficult times of their lives. However, it becomes important to recognizing oneself more and allows greater involvement in its care, understanding self-care is a healthy attitude and responsibility required for the process of life and promoting the health of all. Nursing is one of the most stressful professions in the field of healthcare. Remember, as a medical professional, to take care of your patients, you must first take care of yourself.