As a student, aspirant or professional from the Graphic Design, UI or Web Development field – Can you imagine the world without colours? Absolutely not! This is because colours depict emotions essential in our lives. Each colour stands for a unique feeling and are used in a very brilliant manner by brands to create a uniqueness by conveying an emotion very effectively. The usage of colours by various brands directly reflects on our preference for their influence.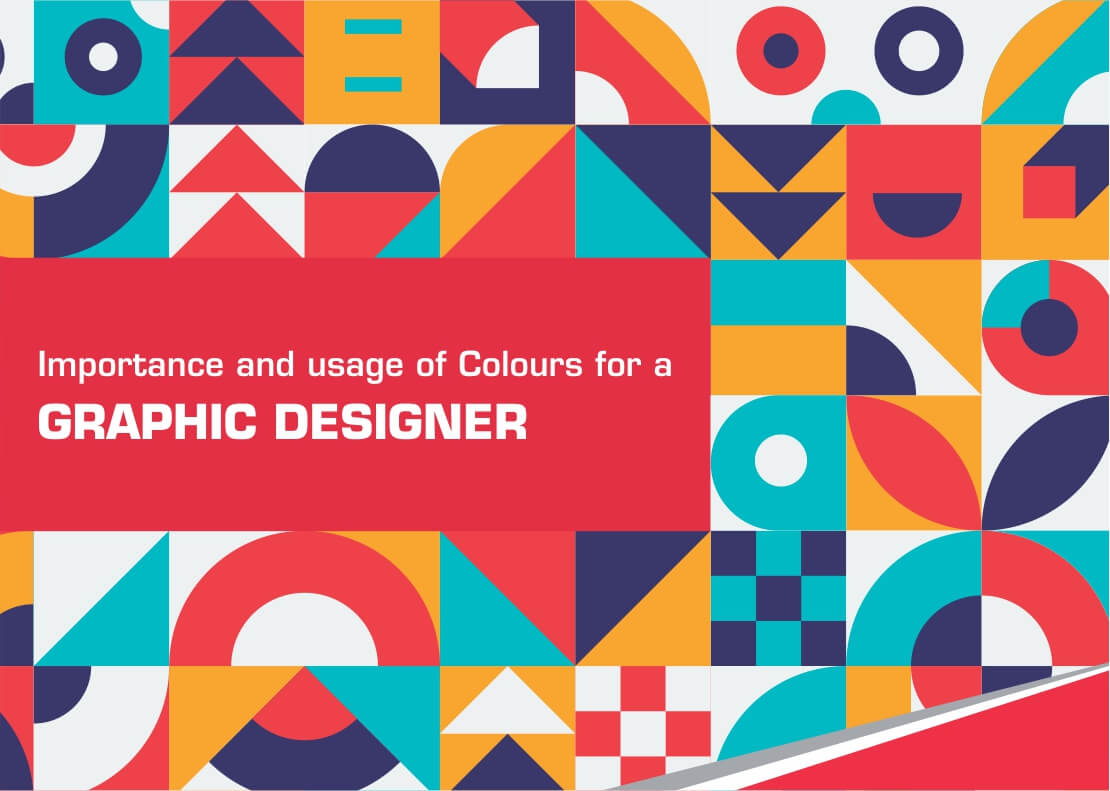 Brands and their Colours
Over the years, Colour psychology is used by many famous brands. These brands' choice for colour has been a fundamental element that strengthens the personality and the qualities of the product or the services they offer. Some brands have blended their logo and the colour so carefully that it is possible to identify them from a single piece of colour.
Let us have a look at some colours and how brands have excellently used them in designing their logos.
Use of the Colour Red in your creatives
This is the colour of warmth, passion, anger and danger. It raises the blood pressure and increases heart rate and it is a bold choice for some of the brands like Coca-Cola, Vodafone, and Target.
Coca-Cola has conveyed its uniqueness and grabbed the attention of the public as it has set red as its signature colour. Red being very vibrant stands out amongst all.
Most of the logos use Red with the flourishes of white giving a sophisticated look to allure the customer.
Use of the Colour Green in your creatives
This colour signifies growth, stability, prosperity, wealth and luxury. Brands like Starbucks, John Deere, Whole Foods, and Sprite use this colour in their logo. Let us take Starbucks for an example. The coffee sold at Starbucks is usually expensive and is often considered as a luxury. So, green was wisely chosen as the signature colour by the brand.
Use of the Blue Colour in your creatives
The colour blue symbolizes peace, calm and clarity and it gives a trustworthy feel to the viewers. Some famous brands like Facebook, Dell, GE etc. uses the blue colour in their logo. As per experts, blue being the main contributor in the logo always gives a trustworthy feel to the users.
Use of the Orange Colour in your creatives
This one is a playful and bright colour which gives an innocent appeal and signifies fun. Big brands like Home Depot, JBL and easyJet use this colour to pop out their logo and it impacts people on an emotional level that can trigger a certain action. For instance, easyJet gives a splash of orange to the passengers availing the Airplane services wherever it can to bring a joyful and a playful mood during the travel. Hence, grabbing the huge crowd to avail the services.
Use of the Yellow Colour in your creatives
The colour yellow is an attention grabber and often it is considered to be a positive, optimistic, energetic and eye-catching colour. E.g. JCB is known for its heavy machinery's high efficiency and energy and uses the colour yellow to be spotted easily.
Also, it is argued that the colour yellow is recognised as gender-neutral, fun and young. Other famous brands like NIKON, SHELL, McDonalds etc. uses the colour yellow.
Use of the Purple Colour in your creatives
This is a colour of sentiment and gives a nostalgic touch when applied to products or designs. Purple colour is also linked with royalty due to its sophisticated tone. A few organisations like Cadbury, FedEx, Avid uses the colour purple. Also, purple is commonly associated with feminism, and studies reveal that purple is often preferred by women and not men (except for prince or royal family members). Even the logo of International Women's Day, the organisation associated with the liberation of women is purple.
One of the most famous brands that use this colour is Cadbury. For decades, the Cadbury brand has been an emotion rather than just a bar of chocolate for the customers, and the reason behind is the intelligent use of purple in influencing the sentiments of the audience.
Understanding Colour Psychology at SMART Academy for Digital Technologies
At present, there are three Tech Mahindra SMART Academies for Digital Technologies located in Vizag, Hyderabad and Mohali. At the Academies, we help our students from Web Development, UI Development, .NET Development and Graphic Designing to understand the importance of colours in marketing and branding as it is where the first impression of a customer depends and helps in identifying an organisation.
For courses like Web Development, UI Development and .NET Development, students are briefly explained about the importance of colour and its psychology. While our students pursuing the Graphic Designing course gets to know about the importance of colour in branding in details. They are trained to use colours to convey emotions, feelings and experiences. To know more, you may connect with our Digital Technologies Academies. 
Colours create brand connect, hence, the right use of colours is necessary to convey the right feel of the product which establishes a connection between the brand and its users. Hope you agree…