At Tech Mahindra SMART Academy, we are deeply committed to ensuring our student's dignity, safety and well-being. Here our students are equipped with all the necessary information on personal safety and are confident about preserving their well-being as well as that of others. While educating students about personal safety, we work to empower children with information on physical and emotional safety, protection from exploitation and sexual abuse. It is not just necessary to empower students with information but also important to give them the confidence to be able to defend themselves. It takes a lot of emotional and mental resilience to be able to understand and deal with such issues. Having trustworthy mentors, secure infrastructure, and a group of supportive friends all go a long way in making a student self-assured and self-assertive.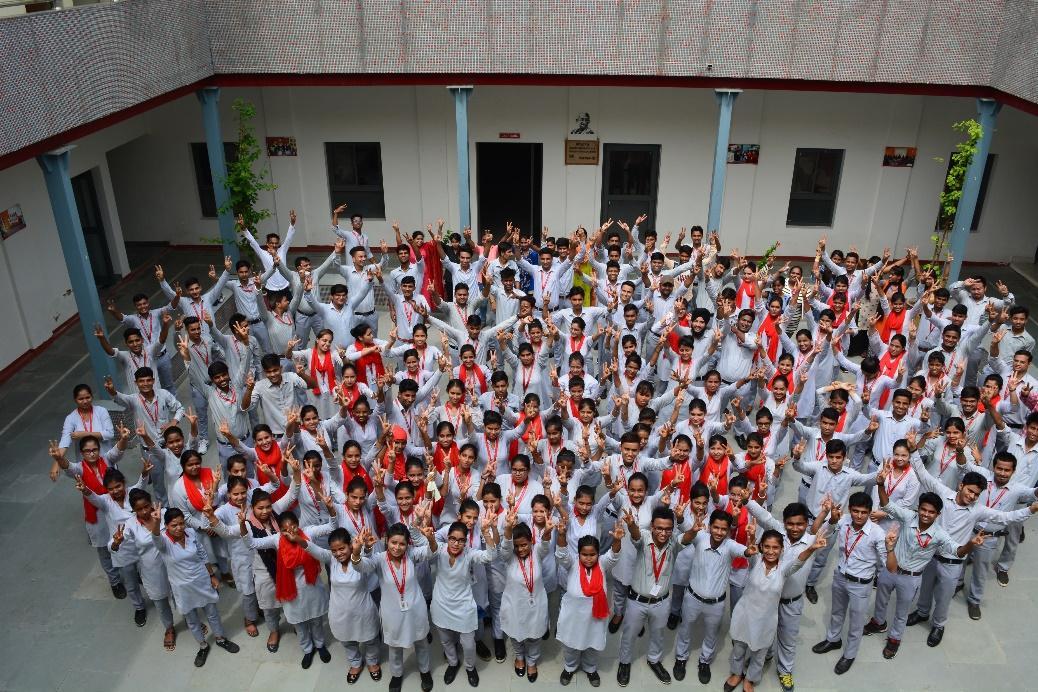 As a part of the personal safety and well-being initiative, we at the SMART Academies discuss sensitive topics such as the types of child and adult abuse with our students. These discussions include – physical, sexual or emotional exploitation and the different ways to improve their physical and emotional health.
Personal Safety and Well-being Training
Before we begin with the personal safety and well-being training, first, we make sure that our students are aware of the types of abuse, exploitation and the ways to tackle them. This training helps us to make the students realise the link between personal safety, well-being and reducing the stress related to it is fundamental to mental wellbeing.
What is Child Abuse?
"Child abuse or maltreatment constitutes all forms of physical and/or emotional ill-treatment, sexual abuse, neglect or negligent treatment, commercial or other exploitation, resulting in actual or potential harm to the child's health, survival, develop program management or dignity in the context of a relationship of responsibility, trust or power."
(Source: A report of the consultation on child abuse prevention, WHO, Geneva, 29-31 March 1999, defines child abuse as).
What is Physical abuse?
The intentional use of physical force against a child resulting in harm to the child's health, survival, development or dignity. This includes:
Hitting
Beating
Kicking
Biting
Strangling
Suffocating
What is Child Exploitation?
The term Child Exploitation is indistinguishable from Child Abuse. It is often defined as – involving a child in a sexual act, trafficking, child labour and other forms of exploitation for commercial gain. Such activities affect the child's physical or mental health, education and social-emotional development.
How to keep Students Safe and Engaged?
Apart from having state-of-the-art facilities, the Tech Mahindra SMART Academies have trained and experienced experts who make sure that students get safe, secure and happier classrooms to learn and grow. Apart from the pedagogy, our trainers also make sure that students are comfortable in sharing and discussing sensitive topics like child abuse, good touch and bad touch, child labour, etc. Also, along with regular classes, these Academies conduct special lecture sessions and webinars on personal safety and well-being. Some of the recent sessions conducted at our Academies are:
Safety Orientation Sessions:

Orientation Sessions are conducted regularly with the new students of the Academy. Here, we ensure that students become aware of all the necessary information on personal safety. Also, orientation is being conducted through role-plays, situation-based questions, skits and quizzes. These sessions include the various challenges that we encounter in our daily lives and the precautionary measures that need to be taken.



Self Defense Sessions:  

Trouble sees no gender, age or occupation, therefore to be prepared mentally as well as physically, we do conduct occasional self-defense sessions. Recently, our students from

Diploma in Medical Lab Technology

organised an online martial arts demonstration for all the students.

Emotional and Mental Wellbeing Workshops:

Apart from physical health, we also focus on mental health as we strongly believe that a strong mind can hold a weak body but a weak mind cannot hold a strong body. Thus, focussing on the mental health at the Academies, we often conduct special sessions led by guest experts who highlight the importance and way of being having a healthy mental balance. These are mostly guest lecture sessions, yoga and meditations classes, panel discussions on ways to cope with stress and anxiety.

Group Discussions:

With the purpose to create a cordial environment where students can pour their heart out, our Academies create a platform for having sessions on group discussion and open forum sessions on topics like Gender Equality, Gender Sensitivity, Good Touch and Bad Touch, Stress Management Techniques and Protection from Toxic Habits. Every student gets an equal opportunity to deliver their opinion, thoughts and suggestions during such sessions. These sessions not only focus on encouraging students to participate but also on developing self-confidence and esteem.

Counselling Sessions

: Counselling is the way of having a purposeful conversation

while identifying problems and coming up with feasible solutions. At the SMART Academies, one-on one meetings with the students are being scheduled when the faculties or staff members observe unusual behaviour. In our experience, counselling and meetings have deliberately shown progress in student's behaviour.
Before conducting the above-mentioned activities, we make sure to equip our faculties with all the information and training. Staff Orientation and Development sessions in the same regard are handled by a team of experts to make sure that our students are safe inside the Academies, at their homes, in workplaces and social spaces.
The safety and security of students are of paramount concern. Apart from safety and security, our Academies also target to bring out the highest potential of our students by conducting regular workshops and activity sessions to conquer shyness, low self-esteem and confidence. These sessions have shown astounding development among students who have successfully walked the journey from being scared and introverted by reaching the heights of their success in the professional world.