Tech Mahindra SMART Academy for Healthcare, Delhi
A premier paramedical and allied healthcare training institute in Delhi
Offering Diploma & Certificate courses
In association with Harijan Sevak Sangh
Admissions open - Know more
*By submitting this form, I hereby provide explicit consent to Tech Mahindra SMART Academy to contact me and utilize my personal information for educational purposes
Explore the available paramedical & allied healthcare courses at the Delhi Academy
Explore the available paramedical & allied healthcare courses at the Delhi Academy
Facilities & Infrastructure
The classrooms and laboratories at the Tech Mahindra SMART Academies for Healthcare are widely acknowledged to be some of the best to be seen in the healthcare skilling sector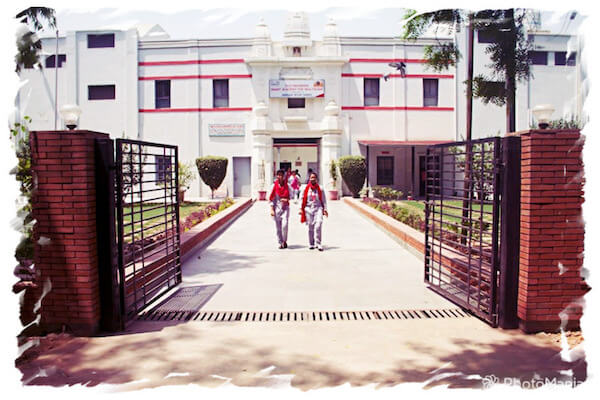 Launched in May 2016, the Tech Mahindra SMART Academy for Healthcare is a state-of-the-art paramedical training institute in New Delhi, established as a CSR initiative of Tech Mahindra Foundation. It aims at creating a cadre of well qualified, trained healthcare professionals by providing high quality innovative and interactive training to young men and women. The Tech Mahindra SMART Academy for Healthcare has been set-up in collaboration with Harijan Sevak Sangh – a social development organisation, founded by Mahatma Gandhi in 1932 at Kingsway Camp, New Delhi. The Academy trains professionals through a number of paramedical diploma courses and certificate courses. Well-equipped laboratories, highly qualified healthcare professionals, on-the-job training in leading hospitals along with an array of extra-curricular activities among verdant greenery have created a world class institution. The Academy lays the foundation of life-long learning as a powerful way to tap into potential employment opportunities for youth in search of professional skilling opportunities. Continuous upgradation, self-improvement and strong processes are part of the Academy's core philosophy.
The training courses at the TMF SMART Academy for Healthcare Delhi is a combination of theory and practice, with an emphasis on quality and detail. The theory classes are delivered by highly qualified and experienced faculty members including doctors, guest lecturers and experts. The rich diversity of our faculty's background instills in the students, a structured understanding of issues and a desire for continuous learning through high quality staff, set up and training.
A professional paramedical training can give you knowledge, life-long skills and a launch pad to start your career in a leading hospital or healthcare facility.
Invest in your future by starting your paramedical training today.
In association with Harijan Sevak Sangh

The All India Harijan Sevak Sangh is an independent national level non-profit voluntary organisation with branches in 26 States. HSS is headquartered at Kingsway Camp in Delhi and was set up by Mahatma Gandhi in 1932 to remove untouchability in society and to provide skilling opportunities to the lesser privileged. Both Gandhiji and Kasturba Gandhi stayed at what is now affectionately called the 'Kasturba Kutir' situated within the campus. The Gandhi Ashram has been declared as a Gandhian Heritage site by the Government of India.
Know more from our students
After joining SMART Healthcare Academy, there was no looking back. Along with the healthcare training, they also groomed my communication and soft skills that boosted my confidence and prepared me to kick start my career as a Lab Technician.
Mohd. Azharuddin
ID: SA00685
Medical Laboratory Technology Course
The SMART Academy for Healthcare in Delhi gave wings to my dreams. The training and practical sessions ensured that I pursued my dream to become allied healthcare professional. I am blessed and fortunate enough to study at the Academy under the guidance of such experienced trainers.
Sneha
ID: SA01044
Emergency Medical Technician (EMT) Course
Training & Placement Partners