Breast cancer has been ranked as the most common cancer among Indian women and accounts for 27% of all cancers in women. About 1 in 28 women are likely to develop breast cancer during their lifetime. In the urban areas, the incidence is 1 in 22 as compared to the rural areas where 1 in 60 women develop breast cancer.
In India, the number of breast cancer cases are rising. According to 2018 report of breast cancer statistics, there are 1,62,468 new registered cases and 87,090 reported deaths. Cancer survival becomes more difficult in higher stages of its growth and more than 50% of Indian women suffer from stage 3 and 4 of breast cancer.
Advanced stage of breast cancer diagnosis in India revolves around two factors:
Non-existent of breast cancer awareness programs as compared to developed countries
Non-participation of women on a mass scale if any such programs exist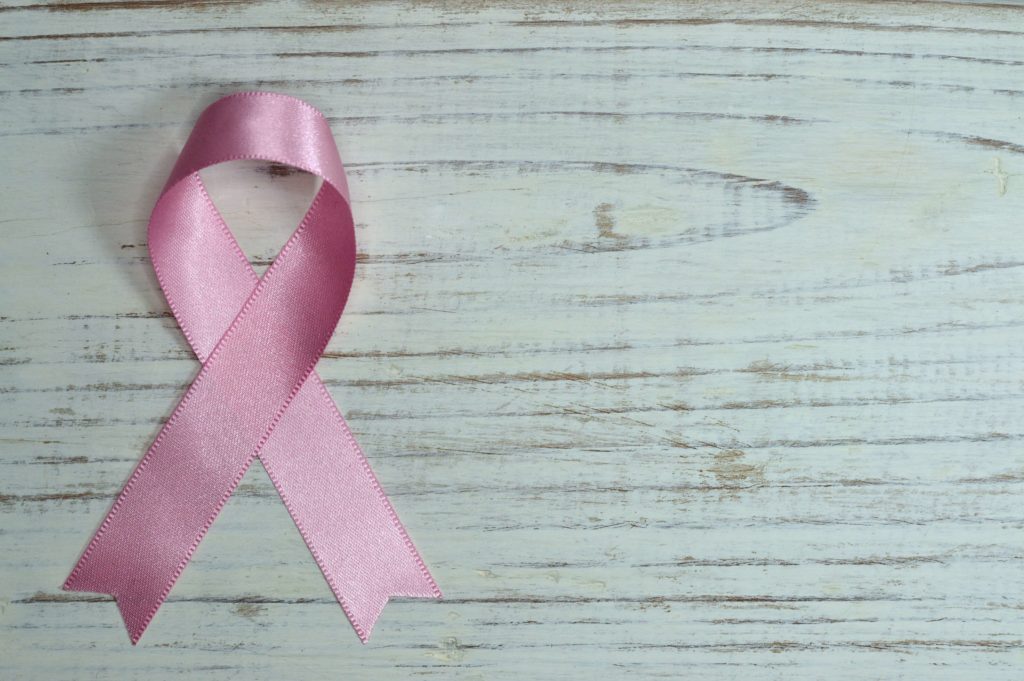 Breast cancer is characterized by the uncontrolled growth of cells, which results in the formation of lumps within the breast. It is one of the treatable forms of cancers. If not detected early, it can be a life-threatening disease as it can also spread to other parts of the body.
Risk factors for breast cancer:
The following are some of the known factors for developing breast cancer. However, most cases of breast cancer cannot be linked to a specific cause.
Age: The chance of getting breast cancer increases as women age. Nearly 80 percent of breast cancers are found in women over the age of 50
History of breast cancer: A woman who had breast cancer in one breast is at an increased risk of developing cancer in her other breast
Family history of breast cancer: A woman has a higher risk of breast cancer if her mother, sister or daughter had breast cancer, especially at a young age (before 40). Having other relatives with breast cancer may also raise the risk
Genetic factors: Women with certain genetic mutations, including changes to the BRCA1 and BRCA2 genes, are at higher risk of developing breast cancer during their lifetime. Other gene changes may raise breast cancer risk as well.
Childbearing and menstrual history: The older a woman is when she has her first child, the greater her risk of breast cancer. Also at higher risk are:

Women who menstruate for the first time at an early age (before 12)
Women who go through menopause late (after age 55)
Women who never had children (nulliparous)
Breast Cancer – Warning Signs:
The warning signs of breast cancer are not the same for all women. The most common signs include –
A change in the look or feel of the breast,
A change in the look or feel of the nipple
Nipple discharge
WHO had provided a roadmap in this regard to reduce the mortality rate by early detection of breast cancer which leads to more effective treatment and reduce the death rate. Many awareness programs have been conducted nowadays to alert women to detect this fatal disease at an early stage. Early detection is the key in the treatment of breast cancer it leads to a greater likelihood of cure. There are steps to detect breast cancer when it is most treatable.
Screening for early detection of Breast Cancer
Breast self-exam – Adult women of all ages are encouraged to perform breast self-exams at least once a month. 40% of diagnosed breast cancers are detected by women who feel a lump, so establishing a regular breast self-exam is very important.
Clinical breast examination – A clinical breast exam is performed by a healthcare professional or gynaecologist who is trained to recognize many different types of abnormalities and warning signs.
 Mammography – The most important screening test for breast cancer is the mammogram. Screening Mammograms are done on the asymptomatic patient or healthy women on by enlarge. A mammogram is an X-ray of the breast. It can detect breast cancer up to two years before the tumour can be felt by a woman or the doctor. Woman age 40 – 45 or older who are at average risk of breast cancer should have a mammogram once a year. Women at high risk should have yearly mammograms along with an MRI starting at age 30.
Tests for diagnosis of cancer breast:
Diagnostic Mammograms: It is performed on the patients with symptoms or elevated risk factors
Breast ultrasound: A breast ultrasound is an imaging technique commonly used to screen for tumours and other breast abnormalities. The ultrasound uses high-frequency sound waves to produce detailed images of the inside of the breasts. Unlike X-rays and CT scans, ultrasounds don't use radiation and are considered safe for pregnant women and breast-feeding mothers
Breast MRI: Magnetic resonance imaging (MRI) of the breast is a test used to detect breast cancer and other abnormalities in the breast. It is used to assess the extent of breast cancer.
Biopsy: A biopsy is done when mammograms, other imaging tests, or a physical exam shows a breast change that may be cancer. A biopsy is the only way to know for sure if it is cancer.
Tests to look for breast cancer spread
If the doctor suspects that cancer may have spread to other parts of the body, then need to carry out more tests, such as chest X-rays, CT scans, bone scans, PET scans, MRI scans
What can be done to promote early detection of breast cancer?
Health education and awareness campaigns related to breast self-examination in schools, colleges, corporates, and large female gatherings
Community engagement and screening programs in low-socioeconomic groups through ASHA workers and community health workers on the field
Enforcing the Annual mammograms after the age of 40, through the various Information, education and Cultural media sources like TV channels and Ads
Health Insurance making Mammograms compulsion in every free health check-up conducted after the claim-free years
Capping the cost of Mammograms down to a certain extent may help in better penetration and more acceptance as an early diagnostic tool for this fatal breast cancer.
The need of the hour is awareness about breast examination, beginning from 20 years of age, and regular screening from a qualified doctor, so that it can be detected early and treated successfully. "Early detection is the key to prevention".