Allied Health Professionals (AHPs) are those experts who work with doctors and nurses in specialized areas or facilities which are involved with the delivery of health or health-related services. AHPs are capable of working in interdisciplinary health teams.
Allied Health Professionals are healthcare professionals who have undergone formal education and clinical training modules through recognized certified bodies or registering bodies which hold a license to perform the defined clinical jobs roles.
Allied health professionals (AHPs) are also called paramedics, technologists, therapists and also as scientific officers in some countries.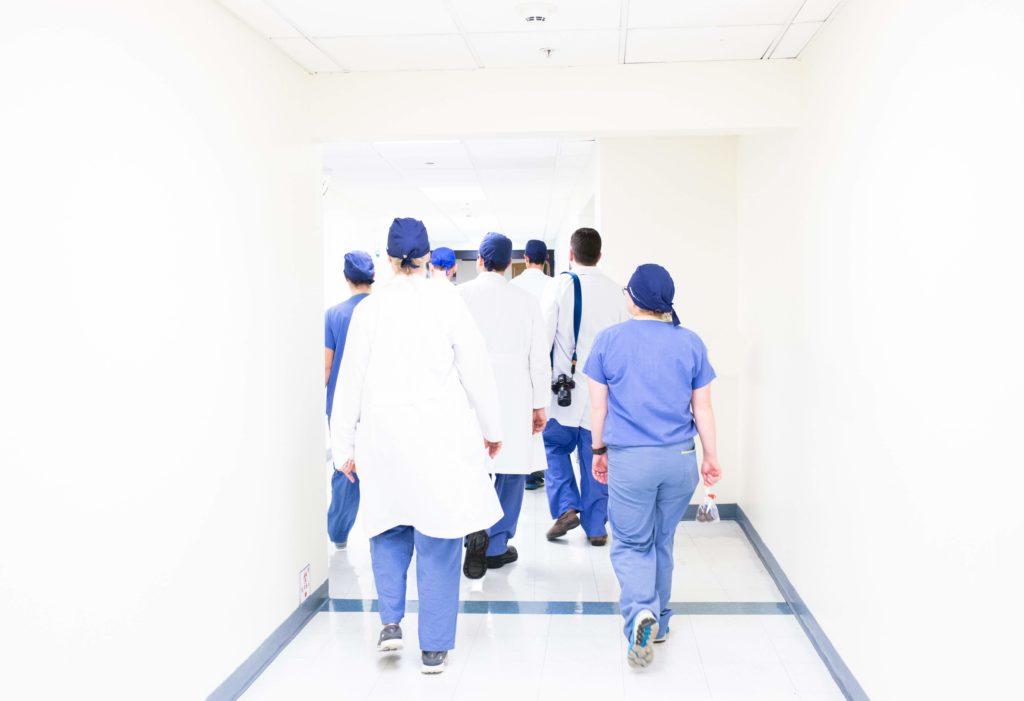 Scope for Allied Health Professionals
As per the Public Health Foundation of India report published in 2012, annually only 2.83 Lakhs students graduate against the demand of 65.48 Lakh. It is coming only 5% supply against the Healthcare Industry demand.
As per World Health Organization, by the year 2030, the global economy is projected to create around 40 million new health sector jobs mostly in the developing countries, and despite the anticipated growth in jobs, there shall be a projected shortage of 15 million health workers to achieve the sustainable development goals in lower-middle-income countries.
Besides this, there are certainly other contributing factors which is fastening the pertinent demand for AHP's in the country.
Automation and advancement in medical equipment technology
Dynamics in the medical equipment industry and its use in the field
Need for professionals who can understand medical technology and how it can be used effectively for patient's diagnostic or treatment purpose
Pandemic like COVID-19 has diverted back the focus on GDP spend on health in various countries, and most of the countries are looking forward to strengthening the health infrastructure
Life expectancy in India in 2020 has increased to 69.73 years and its continuously increasing, as per the data revolving over the last 2 decades
Change in Healthcare Delivery system: Many of the private organizations besides government institutions advancing to balance the load for healthcare accessibility
Private hospitals are playing a vital role in corporate mode or as group practise mode as compared to Individual Hospitals and nursing home to make the hospitals financially feasible
Hospitals propelling from doctors centric to consultant based module, where consultants can practise in more than 1 hospital, and in such cases hospital need to rely on nurses and AHP's for continuous and accountable quality of care
Classification of AHPs
Diagnostic: AHPs who works in the diagnostic industry to confirm the diagnosis of the Patient. For e.g., medical lab technician, radiology technician, ECG technician, X-ray technician, vision technician, phlebotomist, dental technician, neurology technician and many more
Curative: AHPs also assist doctors or specialists in curing the illness, for e.g., OT technician, emergency medical technician, ICU technician, respiratory technician, cardiology technician, optometry and ophthalmic technician and perfusionists
Therapeutic: AHPs who works with a specialist in giving prolong therapies where immediate cure may not be possible and take the long term of treatment. For E.g., radiotherapy technician in oncology hospital, audiologist and speech therapy for speech impairment patients, dialysis therapy for chronic renal failure
Preventive: AHPs who works in the community to spread awareness and helps in promoting physical, social and mental wellbeing. For e.g. – health educator, diabetes educator, community health worker, kinesiotherapist, and nutritionists
Rehabilitative: AHPs who works to recover patient completely and reduce or eliminate the effects of illness or disability. For e.g., physiotherapist, occupational therapy, chiropractors and massage therapists.
Supportive: AHPs who works in hospitals or healthcare services but in indirect patient care services or non-clinical services. For e.g. – hospital front office and billing executive, medical record technician, patient relationship management and medical social worker
Scope of AHPs Work
AHPs can work in all age groups from neonates to old age or senior citizen people
AHPs can be specialist for specific illness or system (for e.g. ophthalmic technician knows only about eye illness) or can work on complex multisystem illnesses (for E.g. ICU technician can work on any critical and complex diseases)
Wide scope of work from health promotion, injury prevention, assessment, management and evaluations of therapy or interventions
AHPs can work in Multi-dimension role with multiple skills comprising clinical skills, technological skills, inter-personal skills, communication and documentation skills
Career Avenues for AHPs
Hospitals: Multispeciality Hospitals, Primary and Secondary Hospitals
Primary Healthcare Centres
Diagnostic Centres, Diagnostic Chains
Dialysis Unit
Eye Hospitals, Vision centres
Ambulances and Emergency Medical Service Providers
Dental Clinics and Hospitals
Home Health Aid companies
Geriatric Care Centres/Senior citizen homes
Healthcare Insurance, TPA,
Healthcare BPO/KPO/LPO
Freelancing Practise (once licensed to practise)
Entrepreneurship-Counselling, Distributorship and Small-scale labs
Medical Equipment companies: For framing operating protocol and training and capacity building purpose
Allied health professionals are consistently working behind curtains with the medical team, which has not been recognized much before like doctors and nursing fraternity. COVID-19 crisis has raised the awareness and need which has diverted a significant sight on allied health professional's fraternity who have been working backstage.
The pandemic definitely taught to recognize the unsung heroes who are working effortlessly, selflessly over the decade of time. This would be definitely carried over henceforth and AHPs would be considered as real heroes in the future.