Merely two decades back no one had any clue that digitalisation of businesses will be a solution to the economic problems during a pandemic. Let's take the Government of India for instance, the E-Passes which are being provided to the citizens to travel within the country. Now, can you imagine how the government would have facilitated this without digital support?
This pandemic has led to making the impossible, possible and it has made us believe that the only thing that is constant in life is- CHANGE! This is Industry 4.0 and the world is at our fingertips.
"Digital is the main reason just over half of the Fortune 500 companies have disappeared since the year 2000."- Pierre Nanterme, CEO, Accenture.
We are living in the most dynamic atmosphere ever. From hospitals and doctors offering to take appointments online to banking services being availed at our fingertips within the comfort of our homes, from corporations run by employees working from home to Amazon becoming our supermarket, our ability to function without the Internet has become unimaginable. Employees, as well as employers, are surprised to see that a lot of their work can be done through the Internet and physical presence is not required for most of the tasks.
"When traditional channels and operations are impacted by the outbreak, the value of digital channels, products and operations becomes immediately obvious."- Gartner Inc. Most industries and companies have begun to look for digital solutions and innovations to rethink and reimagine their set ways of conducting business. Surprisingly, even small and micro businesses are prioritizing digitization to the best of their capabilities.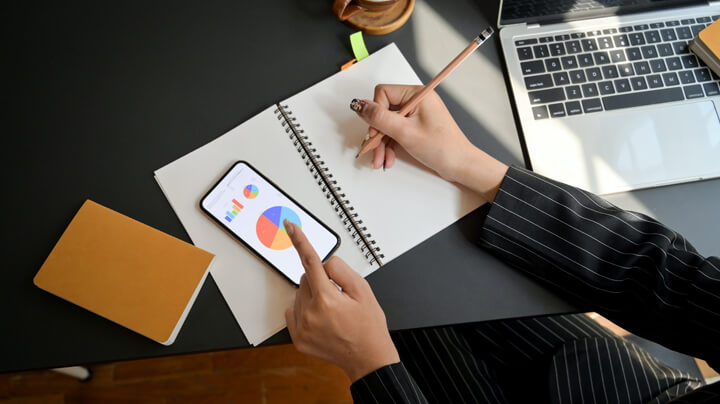 Benefits of Digital Technologies for Businesses
Did you know that 84 percent of the businesses have set digitization as their top priority in their company's strategies? It is beneficial for businesses in many ways and here are some of the few reasons why:
Reduced costs – Brick and mortar businesses are facing their biggest losses ever. From paperwork to rentals to the maintenance of the office space, all these costs and fixed expenditures are reduced massively which helps businesses focus on spending more on their marketing and employees.
Increased productivity – The access to all the data and the analysis of the data is better. One can access everything virtually from anywhere without wasting time.
Increased security of data – Lesser paperwork accounts for more security of data and modern technology has made this process fairly easy for industries.
Professionals from the digital industry and even those with no prior knowledge are turning to online platforms to undergo courses and certifications in digital technology. Many are recognizing the importance of online digital education. With the plethora of courses that are being offered, kids and adults have taken a keen interest in e-learning for digital technology.
Career in Digital Technology
With a career in digitization holding utmost importance in today's date, these platforms help offer them easy and quick access to this variety of knowledge.  The trends indicate that:
Digitization of every thriving business by the end of 2020. From 'survival of the fittest', the business motto will be 'survival of the digitally fittest'.
This means we are looking at a massive demand for digital technology professionals in all possible sectors.
All the aspects of digital technology will blend to create a new way of doing business which means there will be enough jobs for all digital expertise.
Because of the increase in digital competition, those who want to make a career in digital technology can expect higher pay packages and incentives for deserving candidates.
Professional courses from reputed academic institutions will provide candidates with just the leverage they need to acquire a job opportunity with adequate monetary and professional growth.
Digital Technology Courses
With the massive expansion of digital technologies, there are a variety of fields an aspirant can pursue a course in, depending upon their interest and curiosity. Some examples are:
Web Development
Graphic Designing
SMART Academy for Digital Technologies by Tech Mahindra Foundation has a variety of course options for those looking to make a career in this sector. With latest technological infrastructure, hands on training, expert faculty and even placement assistance, these courses promise to be the best choice for candidates.
The opportunities in digitization are also immense and networking has also been made easy through online video calls and forums. The ability of a business to influence its clients online is considered to be their biggest asset and for being successful digitally, industries need web designers, visual effects specialists, graphic designers, digital marketing experts, video and game designers, web application developers and so on and so forth. 12800 new jobs are being predicted each year until 2024 added to the already huge demand of digital professionals. From all that we know, NOW is the time to start preparing for the digital world.