Logistics as a career path for graduates in this VUCA (Volatility, Uncertainty, Complexity and Ambiguity) World? Yes, the pandemic has created volatile, uncertain, complex and an ambiguous world. In the post-pandemic world, career opportunities, options and skill requirements in the Logistics Sector will change like never before. We are already witnessing various technological upgradation in the logistics sector like never before, such as:
Capturing Customer's Voice
Electronic Data Interchange to hear the Voice of Customers (VOC)
Flexible Manufacturing Automated Warehouse and Rapid Logistics Solutions
Quick, Efficient and Accurate Consumer Response
Mass Customization
Nevertheless, the performance of the all business sectors needs to be raised to maintain sustainable balance in the business ecosystem with logistics and supply chain efficacy. This could be achieved by constant innovation in intertwining data analytics with traditional supply chain & logistics operation to study the pattern rather deciding on the gut feeling of the VUCA world.
Further to the above, the socio-political scenario is also changing for which logistics sector has to adopt from the traditional rationalist cognitive approach to consciousness approach. In this context majority of business function, such as supply chain which includes product design, purchasing, manufacturing, shipping, service operation, logistics and distribution has to revamped to modern learning system not only in the form of case study rather as Socrates methodology. This has created a strong gap between academia and industry requirement which can be filled to some extent with the skill development sector. The real challenge is to cater to the skills gap lacking in masses under initiatives such as Sagarmala & Bharatmala projects, as Logistics is the demand of the hour for India.
We at Tech Mahindra SMART Academy for Logistics under ages of Tech Mahindra Foundation, offer certificate in Logistics and Supply Chain Management to cater to the skill needs of this sector. Before we venture any further, let us understand what supply chain & logistics is about in a very precise way.
Any process in which the flow of information, the flow of materials and flow of funds takes, that process can be called a supply chain. Logistics is a subset of supply chain and in fact, it is the largest subset. In the layman term, any process which starts with the customer and ends with the customer is Supply Chain & Logistics. Logistics is the art and science of obtaining, producing, and distributing material in the proper place and proper quantities. Difference between supply chain and logistics is:
Supply Chain is the coordination and management (movement) of supply chains of an organization
Logistics is the method of integration and maintenance (flow and storage) of goods in an organization
Following areas contribute to an integrated approach to logistics:
Transportation (air, ocean, surface)
Warehousing (Receiving, sorting shipping)
3PL,4PL logistics
Reverse logistics (Return, Reuse, Recycle, Disposal)
The logistics value proposition has two facets cost and service i.e. achieving maximum customer satisfaction with the lowest cost. Logistics shares the goal of supply chain management to meet customer requirement.
Goals & Strategies of Logistics
The various goals of logistics include:
Rapid response capability
Minimum variance
Minimum inventory expenses
Consolidated shipment
High quality
Support product life cycle
The various strategies that a logistics professional can apply are:
Coordinating Functions
Integrating supply chain
Substituting inventory info
Risk pooling
One of the tactics used to design an effective logistics strategy requires a series of steps, which are:
Improved communication
Collaborate with suppliers
Track inventory precisely
Keep inventory in transit
Use of postponement centre
Mix shipment to Match needs
Another approach used to design an effective logistics strategy includes:
Select warehouse location
Select transportation mode and carries
Select the right number of partners
Develop import-export strategies
Let's try to understand what a manufacturer and a retailer would do when they experience high variability in demand for products –
They can pool together common inventory components associated with board family of products to buffer the overall burden of having to deploy inventory for each discrete product
Effect of these strategies to bring down the storage cost and stock out cost
Unfortunately, most graduates are not aware of this type of strategies and implementation looking at the cut-throat competition. Industry wants a ready reckoner with minimal training requirement and we at Tech Mahindra SMART Academy for Logistics and Supply Chain Management want to fill this gap with our course in Certificate in Logistics and Supply Chain, which is also offered online. Duration of the course is six months and placement assistance is given to the eligible candidates. This fulfils the concept of education at your doorsteps. In a nutshell, it is DNA of business that we need to decode and train graduates in that code. "That's we need to develop logistic professional with cutting edge cross-functional domain acumen in fields of science, arts, engineering, commerce, management." These words of renowned poet quite stupendously explain the situation that all of us have been and especially the yet to become professional had been facing amidst these times of pandemic. "किसी के वास्ते रहें कहाँ बदलती है। तुम अपने आप को खुद बदल सको तो चलो।"
The DNA of Business and its Code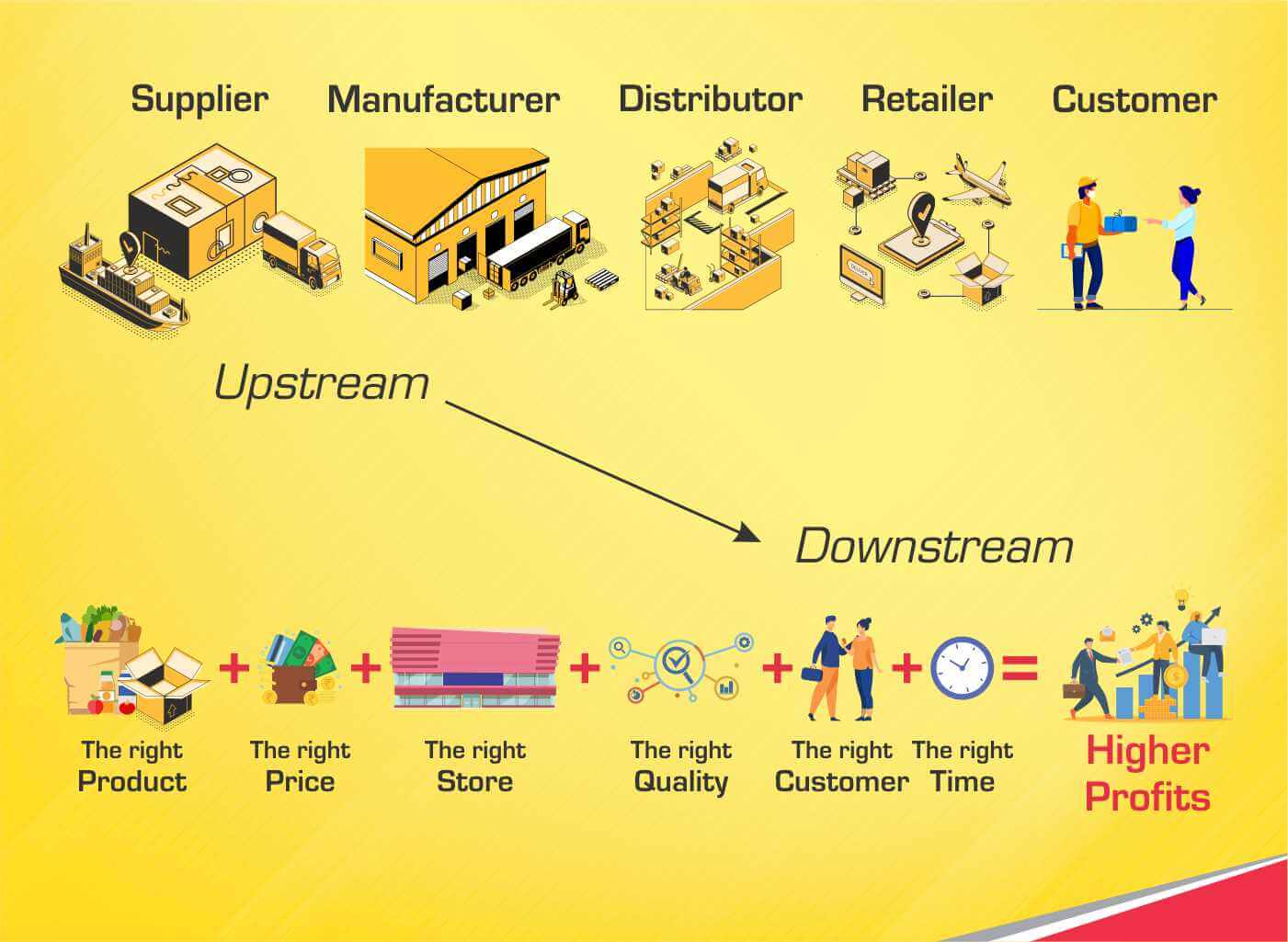 Do you want to Decode Business Code? If yes, then we have an offering, which is Certificate in Logistics and Supply Chain Management (online classes also available) at Tech Mahindra Smart Academy for Logistics. We take students who are graduates and Postgraduates, and who are willing to learn the trade of logistics and supply chain.
Next question comes to our mind is "So what do people who pursue a career in Logistics do?"
Quite simply, they specialize in managing the production, buying, distribution, shipping, strategic, tactical and operation planning, vendor management, inventory management, freight management, international business operation (import-export), warehouse management business consulting and business analysis.
Some of the basic entry-level job and Job Descriptions in Logistics are:
Supply Chain Executive – Oversees the workforce and physical resource (such as inventory, equipment, and information technology) required to produce the organization's product. Negotiates contract with the vendor and coordinates the flow of material inputs to the production process and the shipping of finished goods to the customer.
Purchase Executive – The day to day activity of purchasing such as invoicing and follow up. Logistics executive oversees the movement of goods throughout the supply. Warehouse Executive oversees all aspects of running warehouse, replenishment, order fulfillment. While I consider Logistics & Supply Chain is the best options for graduates, these moments are a true test of profession and professional significance. Keeping insight these winds of change, I would urge all graduate to understand, realize, and utilize every opportunity headed their way. I want to conclude with verse मंजिले उन्ही को मिलती है, जिनके सपनो में जान होती है। पंख से कुछ नहीं होता, हौसले में उड़न होती है |